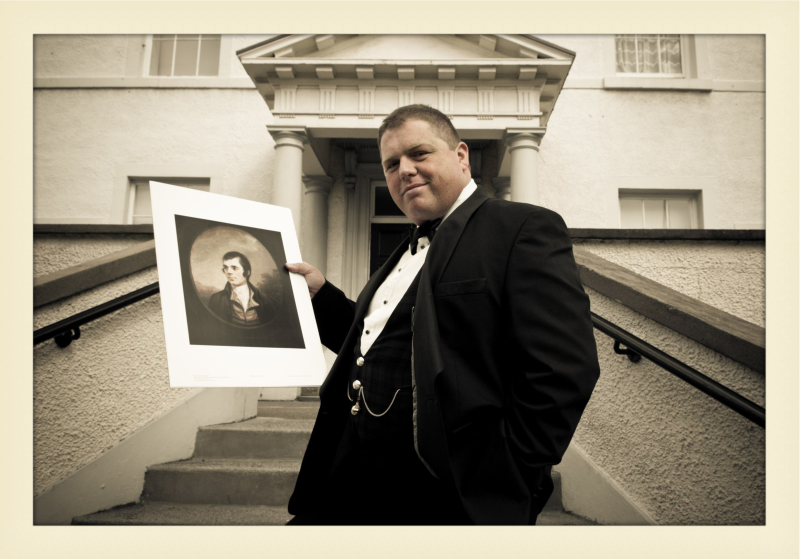 Welcome to my site.
I am passionate about Burns. He is my ever constant companion. Your Burns supper needs a knowledgable yet entertaining speaker. Feel safe in my experienced hands and bask in the glow of your delighted guests. Performing every conceivable role at Burns Suppers since the age of eight enables me to give you serene peace of mind that your evening will become legend to your organisation.
Robert Burns is a remarkable icon. No other individual of any realm on earth can claim to be that nations voice in the same way Burns can. He is more than a Poet, he lives in every breath of Scotland and yet as a country we understand little of this. We have framed him as flawed genius; everyman; underdog; attainable hero. The truth is greatly more complex.
It is my privilege and duty to bring the Bard to life.