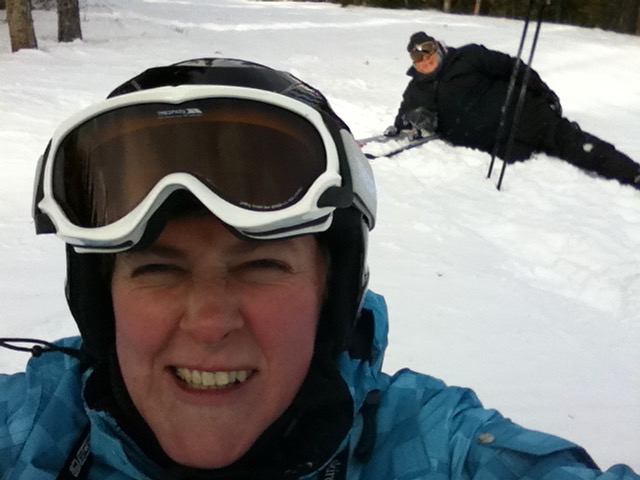 Gerry and I fly home today :o( We have had the most amazing time and have been looked after so well by all of our awesome new friends. It was really wonderful to see Brian Lunan's smiling face waiting for us at the airport and to meet his lovely wife Lynn. He also had the good grace to allow us the first night just to adjust to our surroundings, having suggested a nice place to go for supper.
At this stage I have to say, Calgary is THE place to come if you like steak. I don't think I've eaten so much red meat in one week in my life. My father-in-law, Vinny, would LOVE it here :o)
As I said previously, the Executive Committee of the club treated me to lunch at the Ranchmen's Club on the Thursday, which was a wonderful experience, and then in the evening, Gerry and I popped our glad rags on to join the club at a reception in the Petroleum Club. These are the two most prestigious clubs in town, so it felt an absolute honour to attend.
Leaving aside the supper, Gerry was very well looked after by Maureen Hutchens and a few of the other ladies. She had a wonderful time at a supper buffet and Motown Show and then we all met up, once the supper was finished, at the James Joyce pub on Stephen Avenue, where the craic was deadly and the drink flowed through 'til 3.
On Saturday, suitably refreshed, we met up with Club President Tony Grace and his wife Sheila, along with Jim Little and other friends and family and had a lovely, relaxed brunch at Limericks on MacLeod Trail South. Tony then kindly dropped us round at 1st V.P. Brian Lunan's house, where we spent the afternoon and evening in chillaxed mode with him and his family shooting pool and having a blether.
Sunday was fabulous! Brian picked us up at 6.30 and whisked us off to the Olympic Mountain at Kananaskis. It's the first time Gerry's done any serious skiing since the kids were born, but it really enthused us to try and get the kids away next winter. Brian's a marvellous instructor and we both learned a lot in such a short time. He really put me in mind of the amazing Kearn Mallin, instructor and dangerman extraordinaire.
It'll be great to get home and see the kids again, but I've a feeling this won't be the last time we come across to Calgary …