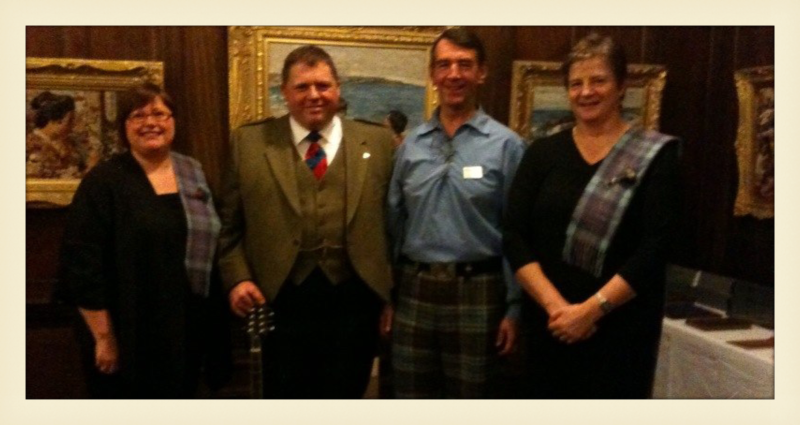 The National Trust has a number of properties of immense interest to the avid Burnsian. Obviously the new flagship property at Alloway, incorporating Burns' birthplace and the National Monument, as well as the new study centre. Also close by there is the Tarbolton Bachelors' Club and Souter Johnnie's Cottage at Kirkoswald.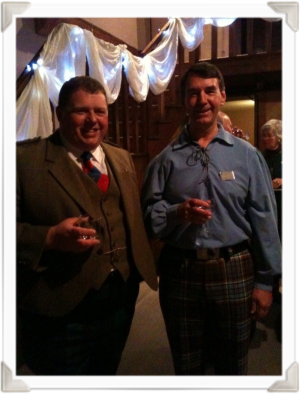 Perhaps less obviously, you can add to this list the Artist A.E. Hornell's Broughton House in Kirkcudbright. Why should the home of a turn of the century artist interest an aficionado of Burns? Because of the excellence of Hornell's Burns collection, one of the finest amassed by a private individual.
Immediate Past President of the RBWF, Wing Commander Mike Duguid (Ret'd) works tirelessly to promote this collection, which ought to be esteemed to a far greater extent than is presently the case. To this end, he has been instrumental in putting together a series of events where performers choose works to perform and relevant parts of the collection are displayed for perusal.
I was delighted to be asked to take part in this year's celebration, along with the celebrated duet, 'The Warbling Birds', whose a cappella renditions of popular Scottish Melodies will be well known to most. My program for the evening included: Killiekrankie, O; The Whistle; Such a Parcel o' Rogues; Scots Wha Hae; Francis Grose's Peregrinations; M'Pherson's Farewell; Man Was Made to Mourn; A Man's a Man For a' That; My Father Was a Farmer; The Bonnie Lass o' Ballochmyle; The Soldier's Farewell; Death & Dr Hornbook; and Auld Lang Syne.